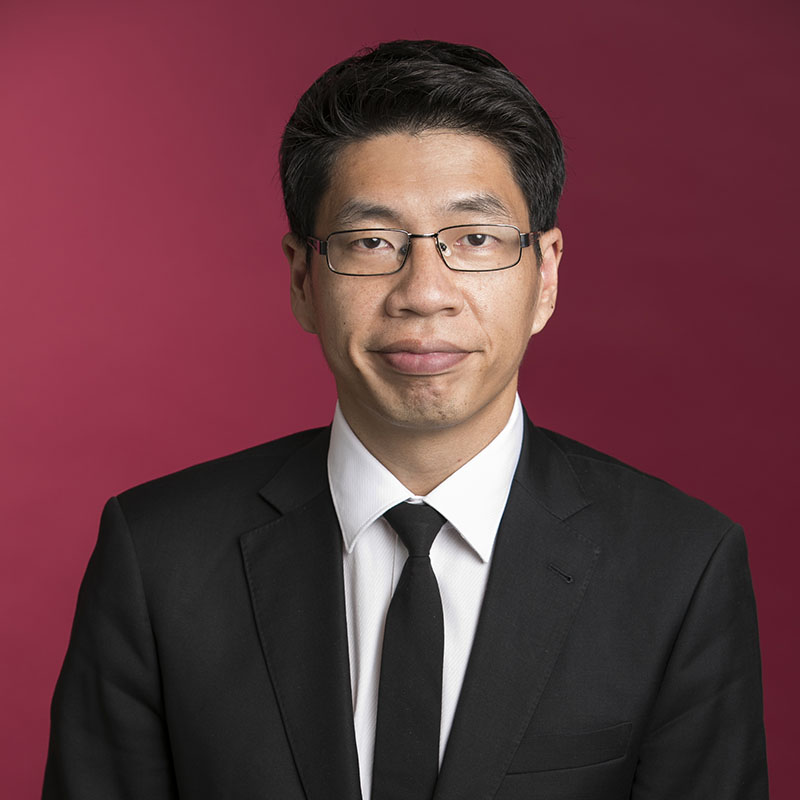 ---
Admission Dates:
Solicitor: 2005
Barrister: 2010
Qualifications:
Bachelor of Computing Science
Master of Law and Legal Practice
Between 2005 and 2010, he practiced as a commercial litigation solicitor.
Since his admission to the Bar in 2010, he has been instructed in a variety of cases in including bankruptcy, corporate insolvency, debt recovery, property law and criminal law. He appeared in the Local Court, District Court, Court of Appeal, Federal Circuit Court and Federal Court of Australia.
He is fluent in the Cantonese language.