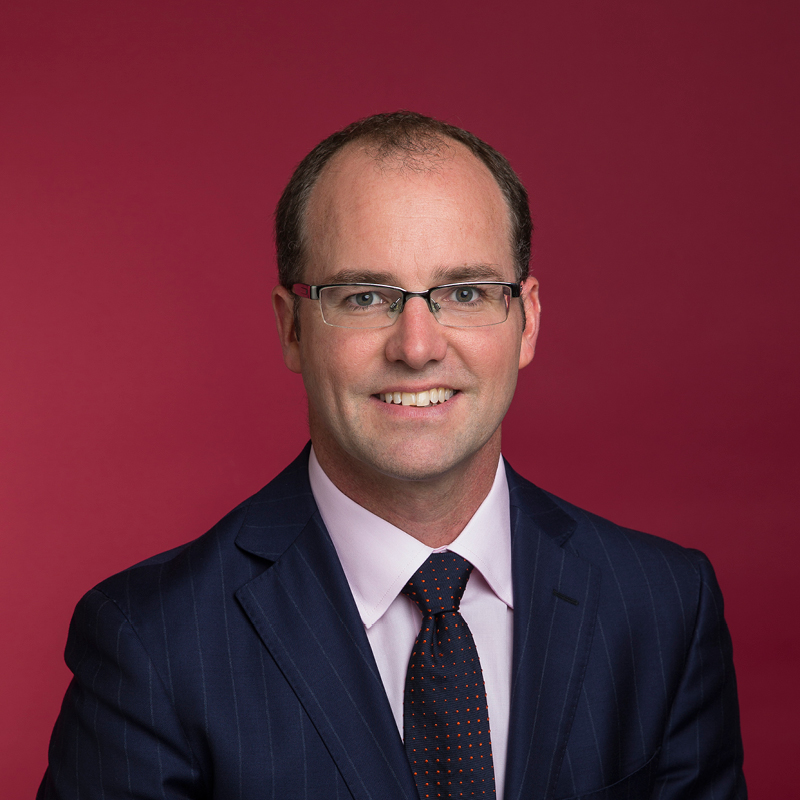 ---
Admission Dates:
Solicitor: 2000
Barrister: 2004
Qualifications:
BA(Jur)(Adel)
LLB(Hons)(Adel)
LLM (Syd)
Sam Duggan has broad experience appearing as counsel in commercial disputes, arbitrations and commissions of inquiry.
Sam appears often in the Supreme Court in building & construction, insolvency and corporations law matters and has appeared in many hearings in the criminal courts in relation to summary and indictable offences.
Select cases and appearances:
* Denotes led by Senior Counsel
Inquiries & Inquests
Royal Commission into Institutional Responses to Child Sexual Abuse:
Case Studies 28 (Ballarat) and 35 (Melbourne): Appeared for Cardinal George Pell AC (2015-16)†
* Case Study 50 (Catholic Church): Appeared for Truth Justice and Healing Council (2017)
Operation Spicer – ICAC inquiry into illegal political donations – Appeared for The Liberal Party of Australia (NSW Division), its registered Party Agent and Country Vice President (2014)
Hon Bergin SC Inquiry into RSL NSW under Charitable Fundraising Act – Appeared for former director and chairman of LifeCare (2017)
Racing NSW Stewards' Inquiry relating to use of cobalt on thoroughbred racehorses – Appeared for manager of veterinary clinic (2015)
Coronial Inquests appearing for persons of interest
Operation Estry – ICAC inquiry into Corrective Services officers dishonestly exercising official functions in relation to assault of prisoner  – Appeared as Counsel Assisting (2018)
Constitutional & Public Law
* Re Nash (No 2) [2017] HCA 52 (Constitution, s 44)
Scevola v Minister Administering National Parks and Wildlife [2018] NSWCA 171 (Compulsory acquisition)
Halaka v Liberal Party of Australia NSW Division [2016] NSWSC 1620 (Procedural Fairness)
Esposito v Commonwealth (2015) 328 ALR 600 (Constitution, s 51(xxxi))
* State of NSW v Wheatley [2018] NSWSC 178 (Electoral Law; Political Campaign Funding)
Criminal Law
R v Mahe [2017] NSWDC (Crimes Act 1900, s 61I)
Aram v Owners of Strata Plan [2012] NSWSC 1220 and 1273 (contempt of court)
R v Wagner [2012] NSWDC (special hearing under mental health legislation)
R v Meigan [2010] NSWDC (robbery in company – Plea)
R v Wheatley [2008] NSWDC (wounding in company)
R v Kumar [2008] NSWDC (robbery in company – Plea)
R v Fraser [2006] NSWDC (wounding with intent)
Commercial & Equity
Eco–Food v Pro–Pac [2017] NSWSC 913 (contract)
* Hart Security v Boucousis (2014) 102 ACSR 557 and (2016) 339 ALR 659 (director's duties)
* Mushroom Composters Pty Ltd v IS & DE Robertson Pty Ltd [2015] NSWCA 1 (contract)
* Monster Energy v Whincup & Red Bull [2013] NSWSC 87 (specific performance)
Ken Wolf Real Estate Pty Ltd v O'Halloran [2012] NSWSC 993 (real estate agency contract)
* IPN Medical Centres (NSW) Pty Ltd v Idoshore Pty Limited [2008] FCAFC 163 (sale of business)
Building & Construction
* Home Site v Nahas [2017] NSWSC 698 (delay & defects)
Colin Joss & Co v Cube Furniture P/L [2015] NSWSC 725 and [2015] NSWSC 829 (commercial arbitration)
Laoutaris Constructions v Newskey Investments [2013] NSWDC (contract)
Bankruptcy & Insolvency
In the matter of Bevillesta Creditors' Trust [2013] NSWSC 162 (trusts)
Twynam Agricultural Group v Feldman [2013] FCCA 1923 (bankruptcy)
* KSE v Pham (2013) 92 ACSR 691 (limitation period)
* KSE v Pham [2013] NSWCA 93 (amendment; leave to appeal)
* KSE v Pham (2012) 90 ACSR 554 (amendment)
Savage v Bianchino & Associates [2011] NSWSC 140 (statutory demand)
* NA Investments v Perpetual (2010) 79 ACSR 544 (construction of facility agreement; statutory demand)
* Cussen v Sultan (2009) 74 ACSR 496 (uncommercial transactions)
† Led by Myers AC QC in application to appear from Rome via video-link.  Otherwise appeared as lead counsel in all public hearings and in making submissions.