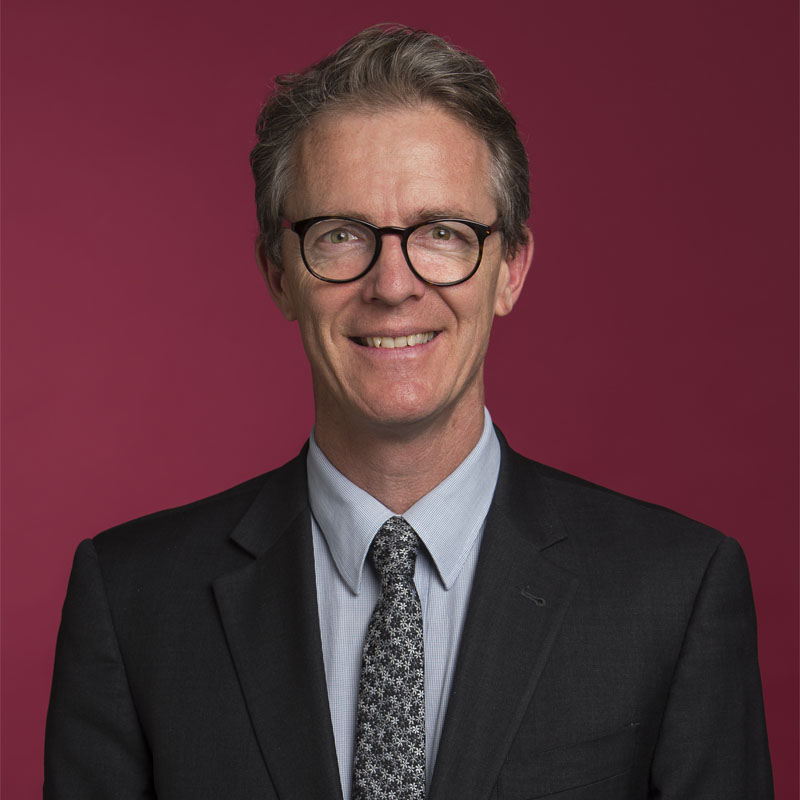 ---
Admission Dates:
Solicitor: 1993
Barrister: 1999
Qualifications:
BA (Hons), LLB (Hons), LLM, PhD (Sydney)
Professor Patrick Keyzer is the Dean of the Thomas More Law School at Australian Catholic University.
Professor Keyzer was previously an academic at La Trobe University, Bond University, the University of Technology Sydney and the University of Sydney.
After completing a BA (Hons) majoring in Government, and an LLB (Hons) at the University of Sydney, Professor Keyzer worked as solicitor at a private law firm and then as a consultant for a State government department before taking up a lecturing position in law. From late-1996 to mid-1998 he served as Executive Associate to Sir Gerard Brennan AC KBE, the Chief Justice of Australia. Called to the Bar in 1999, Dr Keyzer has principally participated in appeals in public law matters (administrative law, constitutional law and industrial law), but he has also undertaken some civil trial work.
Professor Keyzer's legal practice is principally advisory in nature, but he has appeared in a number of significant matters, including Cunneen v Independent Commission Against Corruption [2015] HCA 14 (co-writing the successful appeal submissions); Hunter v Australian Football League and Essendon Football Club [2015] VSC 666 (ultimately settled); Australian Native Landscapes Ltd v McDonald [2013] NSWCA 395; Queanbeyan City Council v Australian Capital Territory (2011) 244 CLR 530; Chevalley v Industrial Court of NSW [2011] NSWCA 357; Fardon v Australia No 1629/2007 (UN Human Rights Committee, 2010); Tillman v Australia No 1635/2007 (UN Human Rights Committee, 2010); Fardon v Attorney-General (Queensland) (2004) 223 CLR 575; North Australian Aboriginal Legal Aid Service v Bradley (2004) 218 CLR 146; Sope Maautamate v Speaker of Parliament [2003] VUCA 5 (Vanuatu Court of Appeal); Attorney-General (Qld) v Nash (2003) QSC 377; O'Brien v Northern Territory (2003) 173 FLR 455 and Application under the Status of Children Act [2002] NTCA 3.
Professor Keyzer completed his PhD in 2008, has written or co-written nine books, edited or co-edited 21 books, and conducted research funded by the Australian Research Council and the Criminology Research Council. He was President of the Australasian Law Teachers Association (2015-2016), and formerly Director of the Centre for Law, Governance and Public Policy (2008 – April 2014).