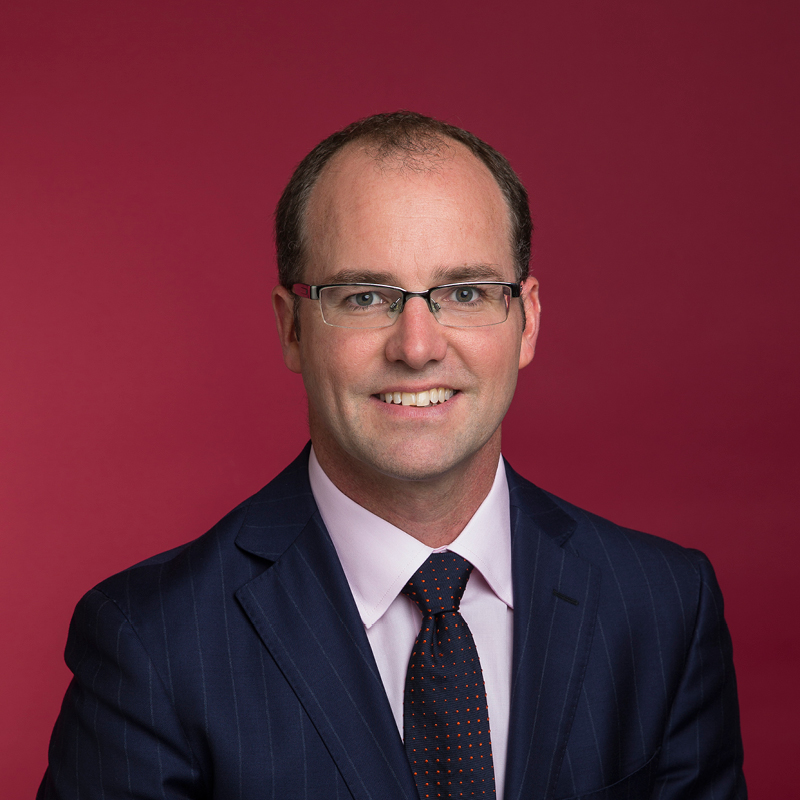 ---
Admission Dates:
Solicitor: 2000
Barrister: 2004
Qualifications:
BA(Jur)(Adel)
LLB(Hons)(Adel)
LLM (Syd)
Sam Duggan has broad experience appearing as counsel in commercial disputes and commissions of inquiry.  Sam appears often in building & construction, insolvency and public law matters and also appears in criminal proceedings for both prosecution and defence.
Select cases and appearances:
* Denotes led by Senior Counsel
Timothy James v Felicity Wilson [2019] NSWSC 17 (Pre-Selection for seat of North Shore)
* R v Moudasser Taleb [2019] NSWSC 720 (Counter Terrorism)
McGlone v Director of Public Prosecutions (Cth) [2019] NSWCCA 99 (Release application)
* Owners of Strata Plan v Trustees of the Roman Catholic Church [2019] NSWCA 89 (Home Building Act)
Operation Estry (Appeared as Counsel Assisting) – ICAC inquiry into Corrective Services officers dishonestly exercising official functions (2018)
* State of NSW v Wheatley [2018] NSWSC 178 (Electoral Law; Political Campaign Funding)
Scevola v Minister Administering National Parks and Wildlife [2018] NSWCA 171 (Compulsory acquisition)
* Re Nash (No 2) (2017) 92 AJLR 23 (Constitution, s 44)
Eco–Food v Pro–Pac [2017] NSWSC 913 (Sale of Business)
R v Mahe [2017] NSWDC (Crimes Act 1900, s 61I)
Royal Commission into Institutional Responses to Child Sexual Abuse:  * Case Study 50 (Catholic Church): Appeared for Truth Justice and Healing Council (2017)
* Home Site v Nahas [2017] NSWSC 698 (Building & Construction)
Inquiry into RSL NSW – Appeared for former director and chairman of LifeCare (2017)
Royal Commission into Institutional Responses to Child Sexual Abuse:  Case Studies 28 (Ballarat) and 35 (Melbourne): Appeared for Cardinal George Pell AC (2015-16)†
Halaka v Liberal Party [2016] NSWSC 1620 (Administrative Law; Associations)
* Hart Security v Boucousis (2016) 339 ALR 659 and (2014) 102 ACSR 557 (Director's duties; Corporations Law)
Colin Joss & Co v Cube Furniture Pty Ltd [2015] NSWSC 725 and [2015] NSWSC 829 (Commercial Arbitration)
Racing NSW – Stewards' Inquiry re use of cobalt with thoroughbreds – Appeared for manager of veterinary clinic (2015)
Esposito v Commonwealth (2015) 328 ALR 600 (Constitution, s 51(xxxi))
* Mushroom Composters Pty Ltd v IS & DE Robertson Pty Ltd [2015] NSWCA 1 (Contract Law)
Operation Spicer – ICAC inquiry into illegal political donations – Appeared for Liberal Party of Australia (NSW Division), its registered Party Agent and Country V.P. (2014)
† Led by Myers AC QC in application to appear from Rome via video-link.  Otherwise appeared as lead counsel in all public hearings and in making submissions.